CSS MOTORS – CAR REPAIRS
Vehicle repairs and parts in Waltham Abbey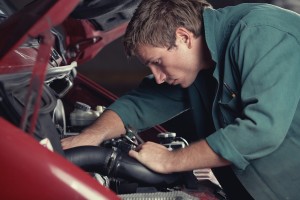 At CSS Motors, we provide van and car repairs for all makes and models of vehicles for our customers in the Waltham Abbey and Cheshunt area. Our garage in Waltham Abbey contains the latest equipment and our mechanics are fully trained to take on any repairs that you need. We stick to an affordable, fair pricing policy for our customers so they can get what they need to keep them safe on the roads.
Car repairs at CSS Motors
The process is very simple. We will first start by assessing the damage visually to see what repairs need to be done. We'll contact you with the problem and when you're happy for us to go ahead, we'll get the repairs done in a timely manner. If we need to order in additional parts, we're happy to do so and answer any questions you might have along the way.
Experts in car repairs
We've been working on cars for a long time, with a wealth of experience between us at our team at CSS Motors, we've become experts in fixing cars. We specialise in accident repairs, wear and tear repairs and any parts in your vehicle including exhausts, engines, steering, wheel alignment, tyres and brakes.
We provide free quotes when we take on repairs with our recommendations, and it's up to you if you want to go ahead. This is one of the main reasons why our customers continue to choose us as their number one garage and we would love to help you to get your car back on the road. We also offer MOTs for class 4 cars, class 5 minibuses as well as class 7's for vehicles over 3500kg.
You can book online for car repairs including bodywork, panel work, exhaust and emissions repair, tyre repair and wheel alignment, suspension and steering repair and engine repairs too. If you're not sure what's wrong with your vehicle, you can book an initial visual inspection with our team at CSS Motors, and we can recommend the work that needs to be done. We also provide engine diagnostic tests for our customers if warning lights are showing up on your dashboard. Whatever you need fixed, we can do it at CSS Motors, so do not hesitate to book today.
How to Book Online