CSS MOTORS – MOT TEST CENTRE
BOOK ONLINE 24/7 – even when we're closed!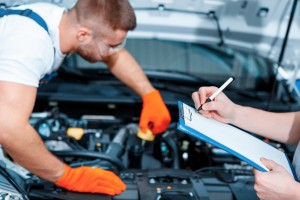 At CSS Motors, we're proud to provide MOT testing for a variety of classes. We're able to test class 4 cars, class 5 minibuses and class 7 vehicles that are over 3500kg. All our testers are nominated Driver and Vehicle Standards Agency trained testers and our garage is an approved MOT test centre. We'll make sure that your vehicle passes it's MOT and fully complies with the DVSA roadworthy standards.
An MOT test you can rely on
We know that when your car is due for a MOT, that you want to do everything you can to make sure that it passes with flying colours. This is easier said than done when your car seems to experience more and more issues by the day, but we are here to make sure that you get the best experience and in half the time.
When you bring your car to CSS Motors for your MOT test, we will let you know the details of the test, and if there are repairs that need to be done in order to receive your new MOT certificate. You'll always be in the know, every step of the way so that you can make informed decisions about which repairs you want to get.
Up to one month before
You can book your MOT test up to one month before your current certificate is due to run out. If you get your vehicle tested up to 28 days before the previous certificate runs out, you can still keep your MOT date, which means you can then get a full 13 months MOT. We offer MOTs for class 4 cars, class 5 minibuses as well as class 7's for vehicles over 3500kg.
Don't know when your MOT is due?
If you don't know when your MOT is due, you can check your MOT date using our online MOT checker. If your car or van is over 3 years of age, type in your vehicle registration to look at our service prices and check when your MOT is due.
Book your MOT online
If you would like to book your car in for a MOT with us then you can book online using our online booking tool. We're proud to offer our customer's MOT testing for class 4 cars, class 5 minibuses and class 7 vehicles that are over 3500kg. We can be contacted by phone or by email and when you do get in touch, one of our team members will do everything they can to help you to make an appointment. You can then wait while we do the MOT or you can go out and run some errands, so it has never been easier for you to get everything done and when you need it as well as we offer pickup and delivery, as well as a courtesy car so that you can still get around while we do your MOT.
How to Book Online