CSS MOTORS – CAR SERVICING
Interim, major and full servicing for all makes and models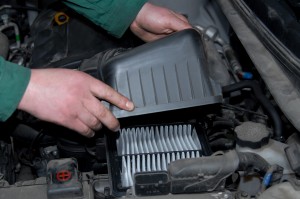 At CSS Motors, we provide interim, major and full servicing to manufacturers specifications. That means we can work with any make or model of car or van. We provide servicing so that your car can run efficiently for longer.
CSS Motors – reliable servicing
If you need someone who can work with you to make sure that you get your car service done on time and on budget then CSS Motors is the right place for you. We're a local independent garage based in Waltham Abbey, providing vehicle servicing for our customers in the area.
We know more than anyone how difficult it can be for you to find someone who you now you can count on when the time comes for you to service your car and we also know how annoying it can be when your car experiences problems in the first place. That's why we try and make your vehicle service as easy as possible and at the best possible price.
That is why we will work with you to make sure that you can count on us for anything you need and we will also make sure that you can trust in our team to give your car the best possible treatment. Regular car servicing and maintenance enables vehicles to run more efficiently for longer, maximising fuel efficiency and keeping up its value. That's why we try to make the process as easy as possible, communicating any issues along the way so that our customers don't neglect their vehicles and get the best solution for them.
Interim, full and major servicing
When you do bring your car in for a service with us, we can do it while you wait or we can do it when you're out doing the shopping. If you are very low on time then that isn't a problem for us because our years of experience allow us to operate with flawless speed and efficiency on a day to day basis. We provide interim, 6 month, full, annual, and major, 2 year, services for our customers. We'll always check your service schedule and manufacturer specifications so that any existing warranty isn't affected, but equally, your car actually gets what it needs in order to run properly. We don't want you to have to suffer from major repairs further down the line, so our servicing helps keep it topped up and running smoothly all year round.
Servicing done quickly
As well as this, we can fit you in for a service at a time that suits you as well so you know you can trust in our team to really go that extra mile for you. If you would like to bring your car in for a service then all you have to do is let us know and we will fit you in.
We can also give you a free quote for the service as well so you know you can count on us to truly make sure that you get the best experience when you come and choose our team for the job. Book online today for access to service schedules and prices, just enter in your vehicle registration and you're good to go! We also offer MOTs for class 4 cars, class 5 minibuses as well as class 7's for vehicles over 3500kg.
How to Book Online